Unleashing Innovation, Powering Growth with GeekFronts
At GeekFronts, we pioneer groundbreaking technology solutions tailored to fuel your business growth. Our mission is simple: to connect, inspire, and lead in the world of IT, transforming businesses into digital powerhouses.
Connect With Us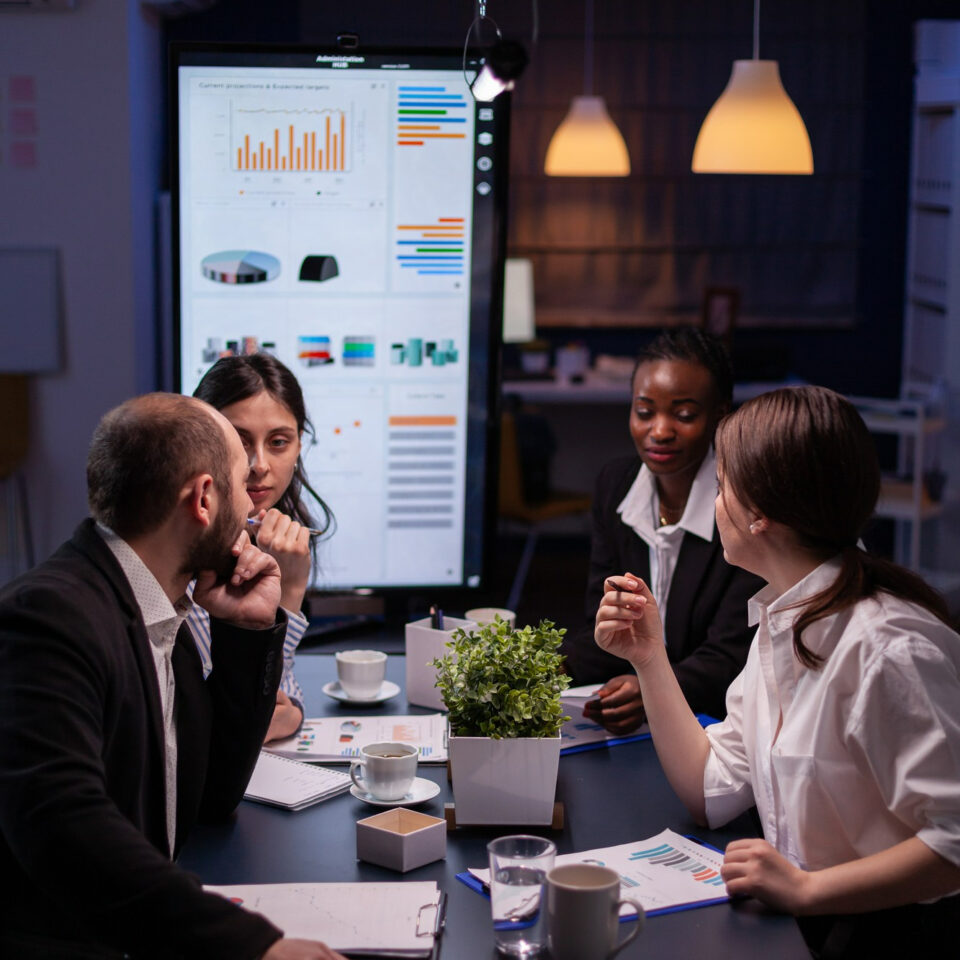 GeekFronts is a team of dedicated IT experts offering bespoke technology solutions for businesses in the digital age. Established in 2023, we specialize in web and mobile app development, cloud services, cybersecurity, data analytics, and digital marketing. Our client-centric approach emphasizes collaboration, customization, and a commitment to exceeding expectations.
Partner with GeekFronts and experience the benefits of our:
Tools
Our   Technological   

Backbone
We unlock new business possibilities with AI and ML, developing intelligent systems that automate tasks, streamline operations, and deliver personalized customer experiences. From predictive analytics to chatbots, we harness these technologies to bring your business a competitive edge.
Our cloud proficiency extends across various platforms, such as AWS, Google Cloud, and Microsoft Azure. We facilitate a smooth cloud transition, followed by proficient management and optimization, helping you leverage the benefits of scalability, flexibility, and cost-effectiveness that cloud offers.
We ensure your peace of mind by safeguarding your digital landscape with top-tier cybersecurity tools. Through our partnerships with leading security platforms like FireEye, Symantec, and Palo Alto Networks, we keep your digital environment secure, protecting your valuable data from evolving cyber threats.
Utilizing a rich assortment of languages and frameworks, our team crafts user-friendly, high-performing, and secure websites and applications. We use modern development technologies, including but not limited to JavaScript, Python, Ruby, PHP, .NET, Angular, React, and Node.js.
We are proficient in managing both SQL (like MySQL, PostgreSQL) and NoSQL databases (such as MongoDB, Cassandra), ensuring your data is stored, accessed, and utilized efficiently to provide crucial business insights.
Embracing the DevOps culture, we employ advanced tools like Docker, Kubernetes, Jenkins, and Git. Our goal is to break down silos, encourage collaboration, and expedite the software development lifecycle for continuous delivery and improvement.
Understanding Your Business
Our process begins with understanding you – your business, your goals, and your challenges. We engage in detailed discussions to gain insight into your needs, expectations, and vision. It is this understanding that guides us throughout the project.
After gaining a thorough understanding of your requirements, we strategize and devise a comprehensive project plan. This plan outlines the project's scope, timelines, resources, and milestones, ensuring all stakeholders are on the same page.
With a clear plan in place, our team moves to the design phase. We design the user interface, architecture, and data models, keeping in mind the latest design principles and your business needs. This step ensures your solution is intuitive, efficient, and appealing.
Ensuring Quality and Performance
We believe in getting it right the first time. Hence, rigorous testing is an integral part of our process. Our QA team conducts comprehensive testing, from unit and functional testing to performance and security testing, ensuring the final product is bug-free and operates smoothly.
Once the solution passes our quality checks, we proceed to the deployment phase. We ensure a smooth launch, whether it's deploying a new website, rolling out a software application, or migrating your systems to the cloud.
Our relationship with clients doesn't end with deployment. We offer continued support, regular updates, and optimization services to keep your solution running at its best. Plus, we provide training and documentation to ensure you get the most out of your new solution.
We Provide Top-Quality, IT Sevices and Solutions
We have advanced skills and ample resources to create large-scale solutiona as well as guide startups from idea to profit.
Thank you for reaching out to GeekFronts . Please fill out the form right. Our team will contact you shortly.